新着情報
GLOBAL OUTLOOK
-vol.4 2019.july
Osaka University GLOBAL OUTLOOK features some of the latest topics from Osaka University. Connect with us and explore what we are creating as an innovative institution in research, social issues, and human development.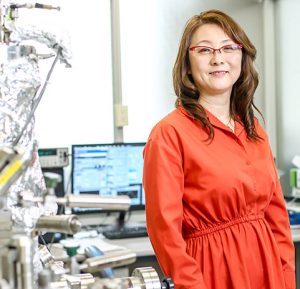 Message / About Us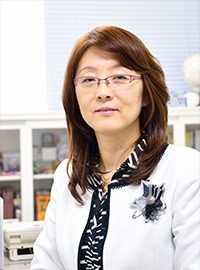 Welcome to Li laboratory website!
We use the scanning probe microscopy (SPM) such as atomic force microscopy (AFM) and Kelvin probe force microscopy (KPFM) etc., to investigate the properties of physical and chemical, to explore and elucidate the new physical phenomena on solid surface, liquid-solid interface. Our one goal is to clarify the catalytic mechanism. Target one is Pd nanoparticles (NPs) deposited on Al2O3/NiAl(110) surface under carbon monoxide gas (CO gas) condition. Target two is Au NPs deposited on rutile TiO2(110) surface under gas condition at low temperature. We warmly welcome the young researchers and students to join our group. Especially, the student who is interested in the nanoscience and nanotechnology.
If you are researchers or students who are interested in the field, please contact us.
李艶君 研究室Webサイトへようこそ。
本研究室では,下記のような幅広い人材を受け入れています。
ナノサイエンス・ナノテクノロジーの学問分野に興味を持つ学生、海外からの留学生や研究者
興味のある研究者や学生は、是非 ご連絡ください。
Profile ・ プロフィール
Research ・ 研究概要/研究業績
Activities ・ 活動状況/講演/会議発表
Funding ・ 研究費取得状況
Guests ・ ゲスト研究者